Alumni from Cotham Community School deliver a 'Build My Future' day for year 9 students
Added 23rd July 2015
This event is a pilot activity supported by Rowan Dartington usining a product created for GE Foundation who intend to add their volunteers into the activity in 2016.


See short film about the Build My Future Programme

The day started with a card game played by a team of six that created the profile of a character from age 13 to 25.
The alumni act as team mentor and lead the delivery of the game.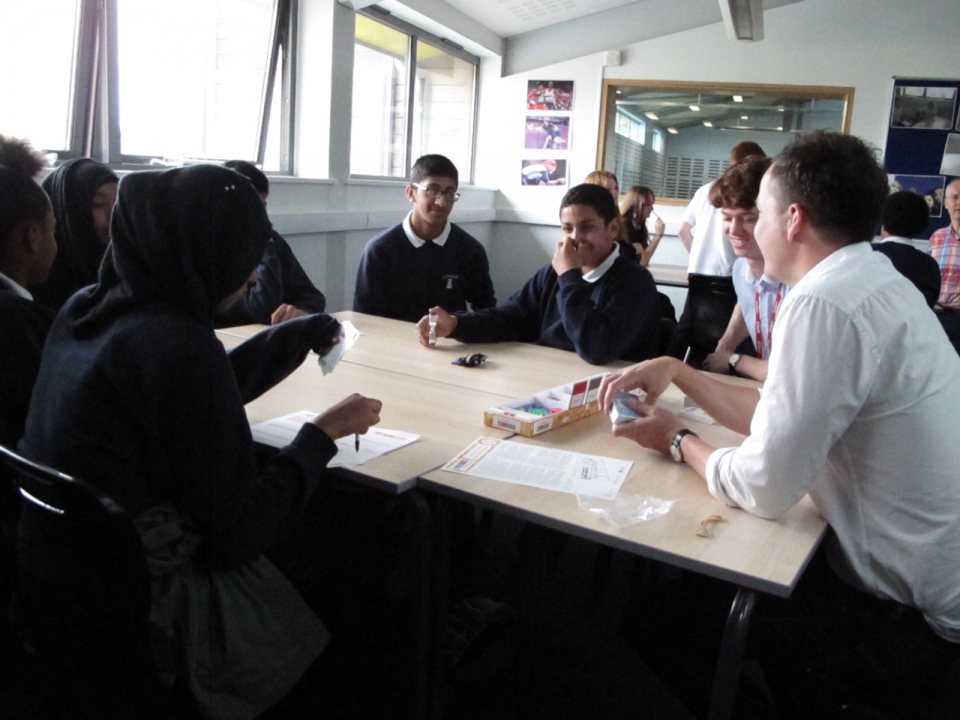 The game involves team discussions to decide the team's response to events that life presents.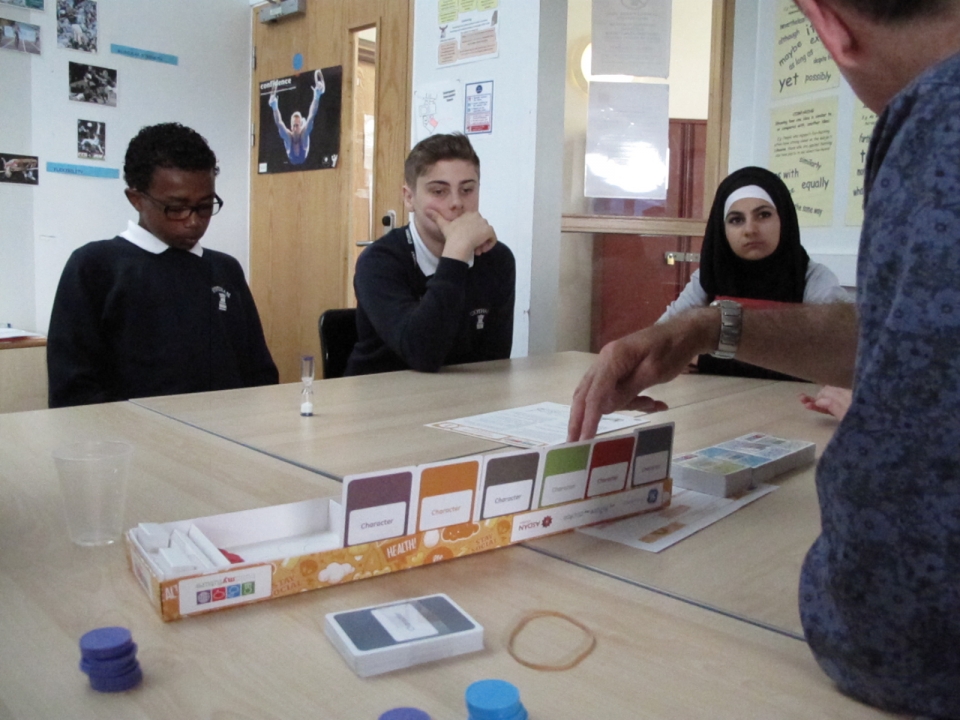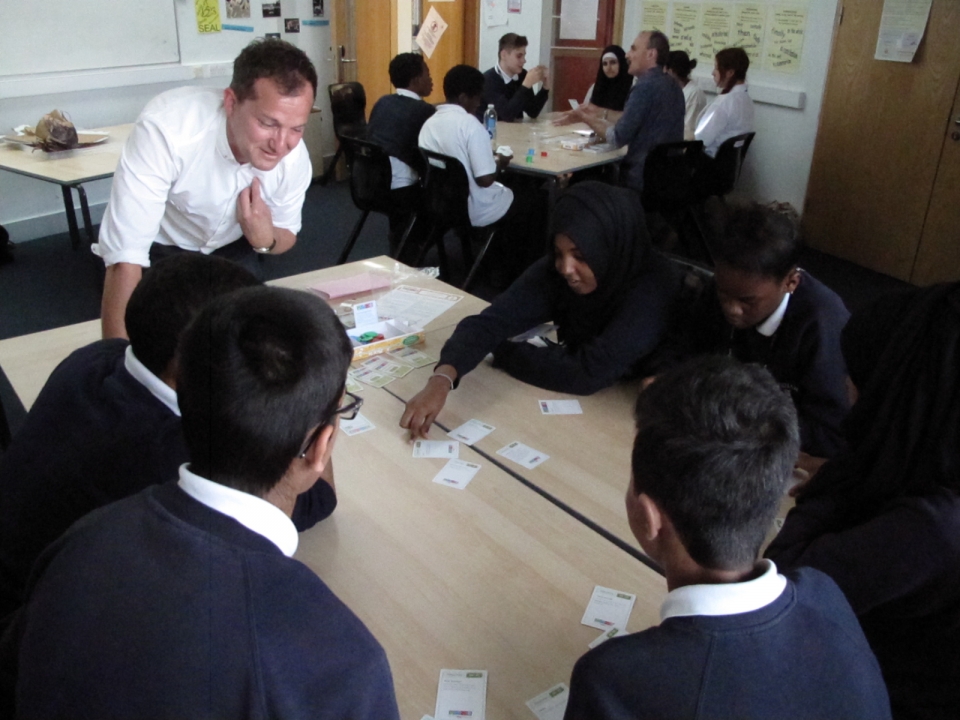 The teams build their character as a life size puppet.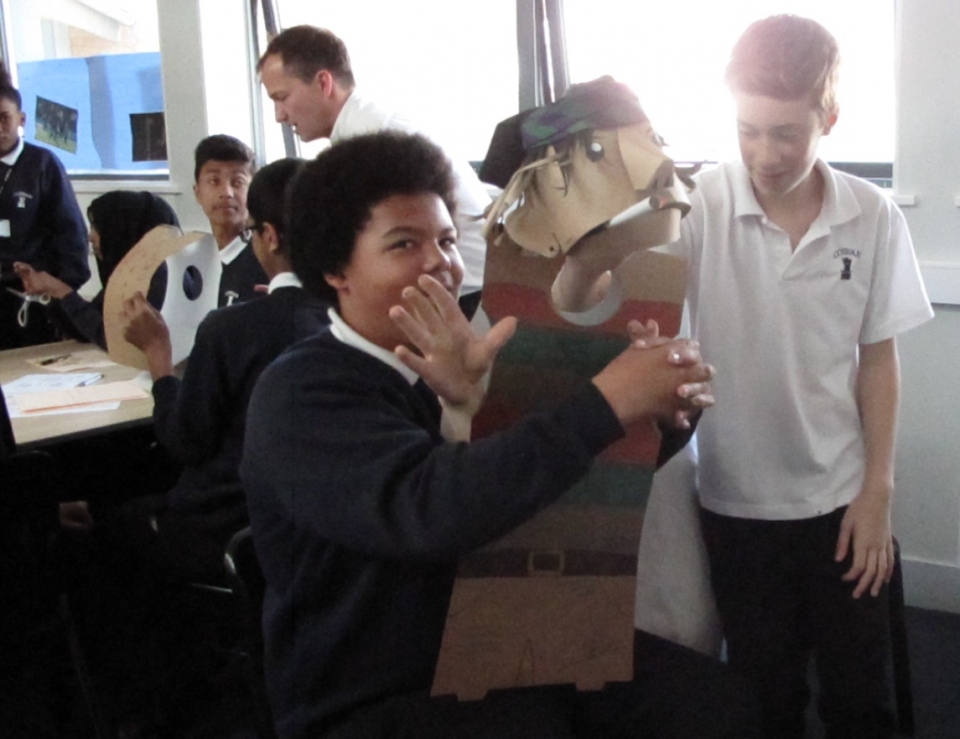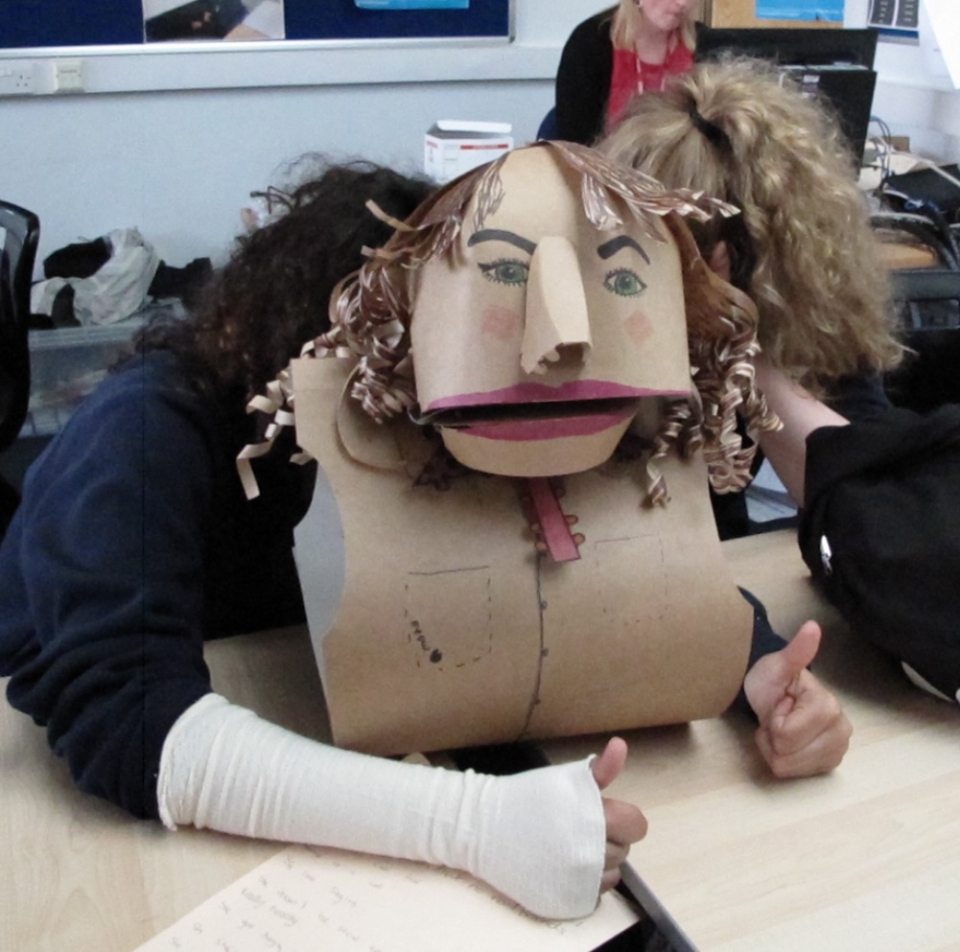 The team script a presentation by their character as a person coming into school to talk to 13 year olds.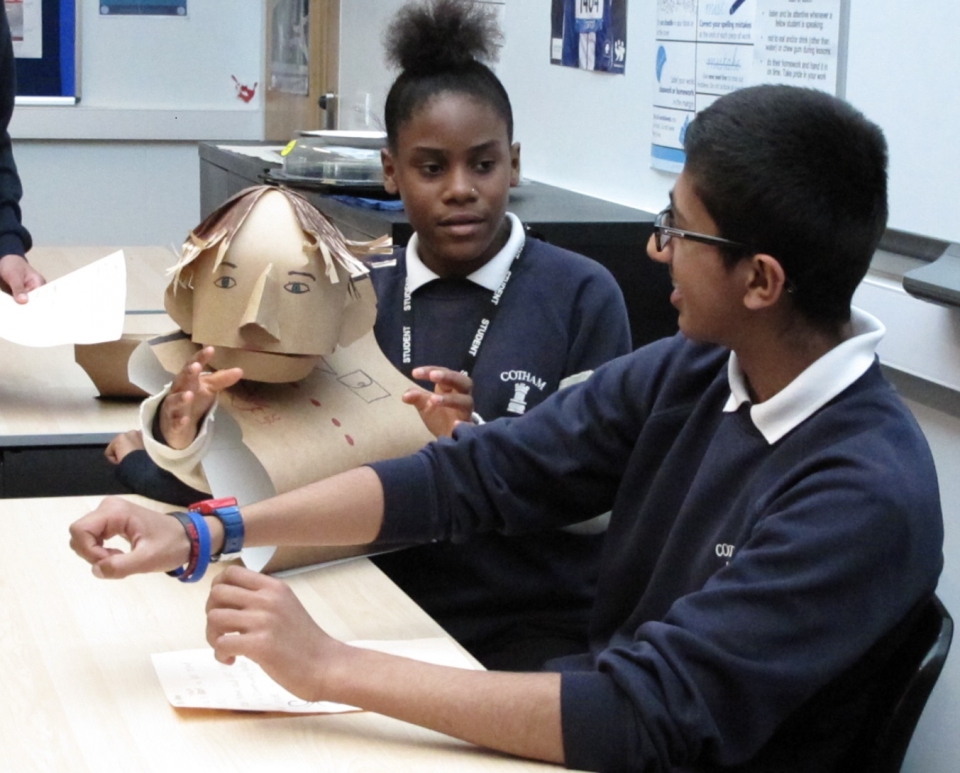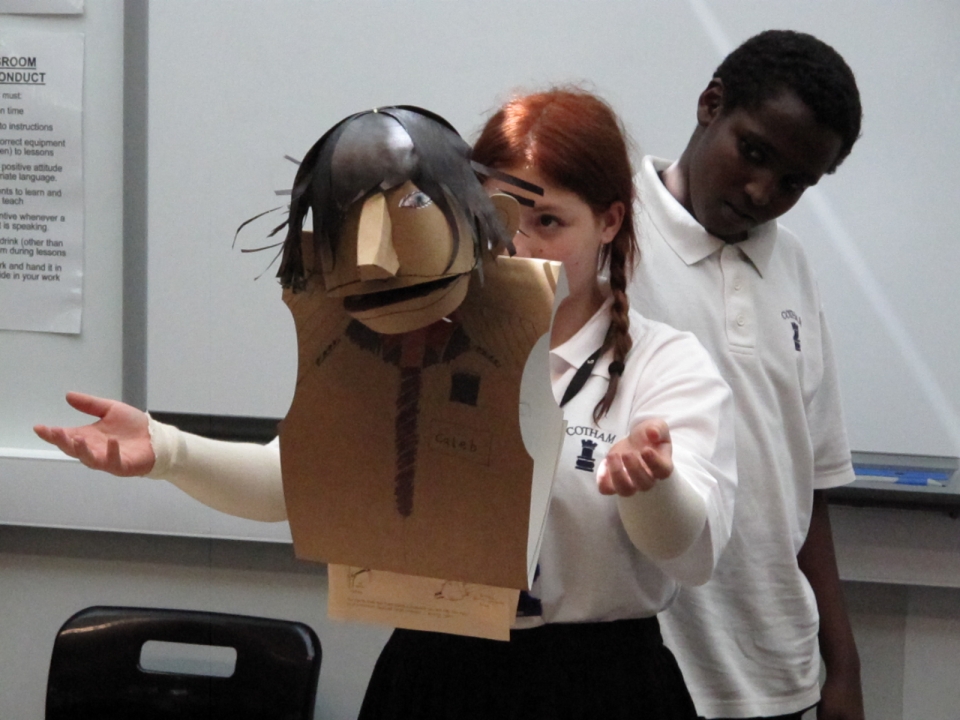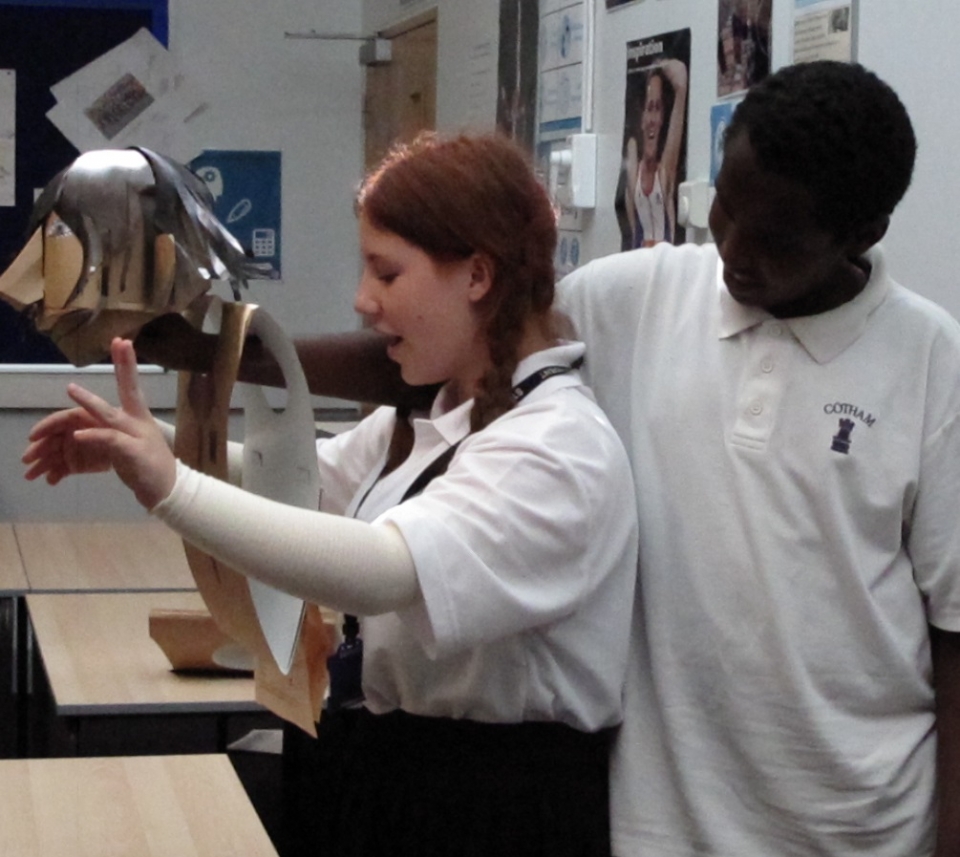 Alumni award the teams prizes for
Winning the game with the best balance of Game-Tokens in 4 aspects of a character:, Expertise, Health. Socialising and Citizenship
Best build of a puppet
Best performance - entertainment
Conveying the best message - A balance in aspects of life will help build success and happiness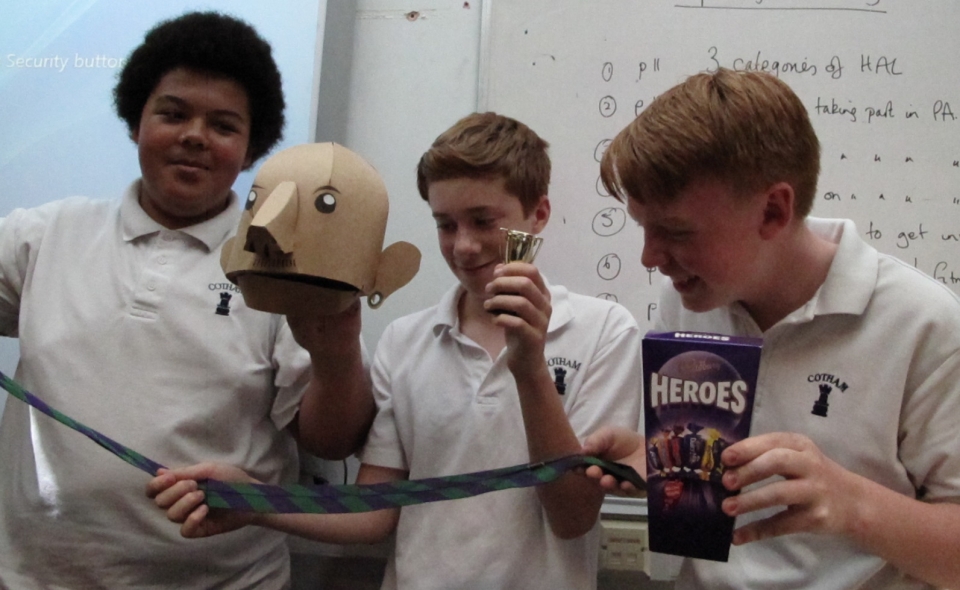 Thank you to the Cotham School Alumni and Francis Blagburn for setting the day up
Not forgetting Delroy's old school tie which survived the experience.