Classroom-Afloat Learning Programmes
All activities are facilitated and engage young people with volunteers from business and industry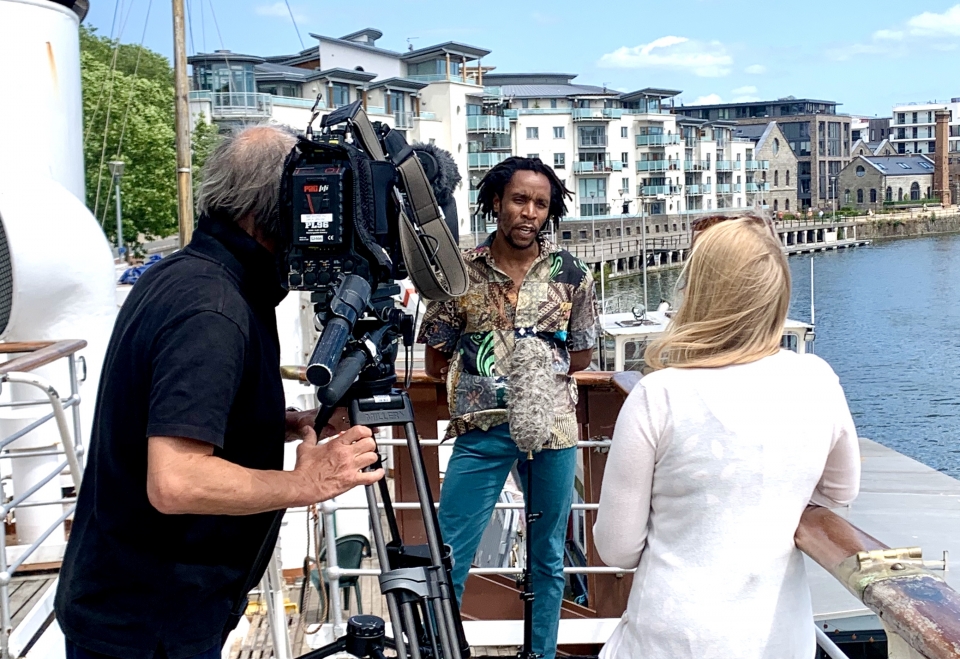 Poetry, Drama, History and Engineering
For ages 8 to12. 30 Max one day
Explore a passenger vessel and suspend disbelief to better understand migration.
Poetry workshops with poets sharing their stories of migration
History with Elders from the Windrush Generation
Work with Ex-Merchant Navy Sailors to operate a Derrick Rig Crane
Work with engineers to explore maths, computers and lifting technologies
The day ends with a class performance, reading and winching poetry from the ships hold onto the quayside
Special events for families to join weekend celebrations on the ship with food, music and young people's poetry and performance
Listen to the 'MV Balmoral Windrush Event' Podcast from Ujima Radio Broadcaster Roger Griffith OBE
Shipping 2050 - Engineering and Science.
For ages 13 and over. Max 30. One day plus follow-up in schools
Explore issues for global shipping
Explore the MV Balmoral inside and out to find out how ships work
Work as a small team mentored by engineers and maritime architects to design and present a model of a concept ship for the future
Exhibit designs at the Bristol Harbour Festival in July
For ages 8 to 12. Max 60 one day. Max 30 half day
Explore the ship and the local environment, shipyards and locks
Work in small teams to build a model of one of these boats
The Balmoral
SS Great Britain (Docked opposite the MV Balmoral)

Bristol Channel Pilot Cutter (Examples in and out of the water in the area)

Tudor Caravel - Like The Matthew (The replica vessel is in Bristol Harbour)

Model Boats can be entered in the Bristol Harbour Festival Boat Race
Cranes-
Engineering, Science, History and Robotics
Operate the historic cargo cranes standing above the MV Balmoral (when moored at M Shed)
Build your own robotic arm onboard
Compete as a team to see who can improve the operation of their robotic arm
Ages 8 to 12. Max 30 a day
History of marine rescue from Rocket Brigades to Helicopters
Full scale demonstration on quayside
Team challenges to work as rocket brigades to rescue stranded crews. Uses table top resources and pneumatic rocket launchers to recreate the engineering and coordination needed to save lives.
All ages-
Unrivalled location for landscape and maritime painting
Expert Tuition
Shelter from the elements plus refreshments
How to book
Stage One
Contact us to discuss the content and price of the session
Some of the activites are sponsored by businesses or Trust funds so they are affordable to schools
Stage Two
Complete booking arrangements, including catering options and travel arrangements
Travel by Ferry boat from Temple Meads can be arranged as part of the day
Free rail tickers to Temple Meads can be arranged
Stage Three
Turn up for a memorable day!